Enjoy 20% Discount across the store*. Enter ALGDISCOUNT at Checkout
Born from a quest for ageless beauty and ultimate luxury...
Using the latest in innovative scientific techniques and the most precious ingredients, for an unparalleled and exceptional experience of timeless beauty.
Having taken years to source the most pure form of Argan Oil, we decided to further enhance this exceptional skincare range with 24 Carat Gold, to benefit from its amazing anti-ageing properties.
The result is a range of products that help revitalise and energise the skin by encouraging new cell growth. It helps to protect against cellular ageing and nourishes the skin, creating a protective shield that prevents the effects of time.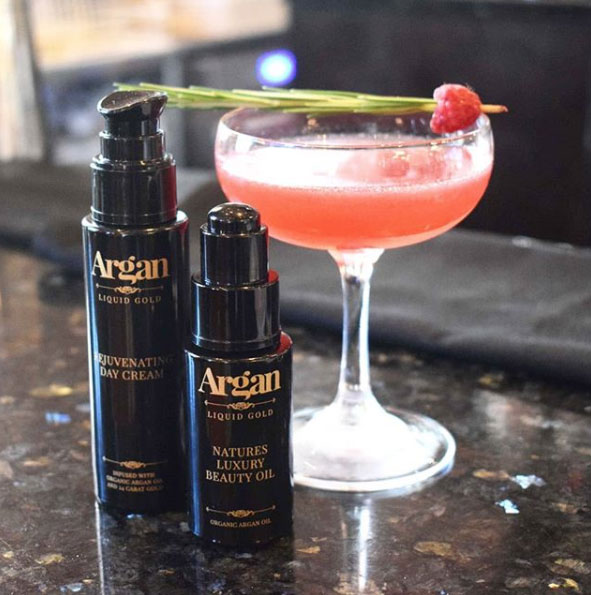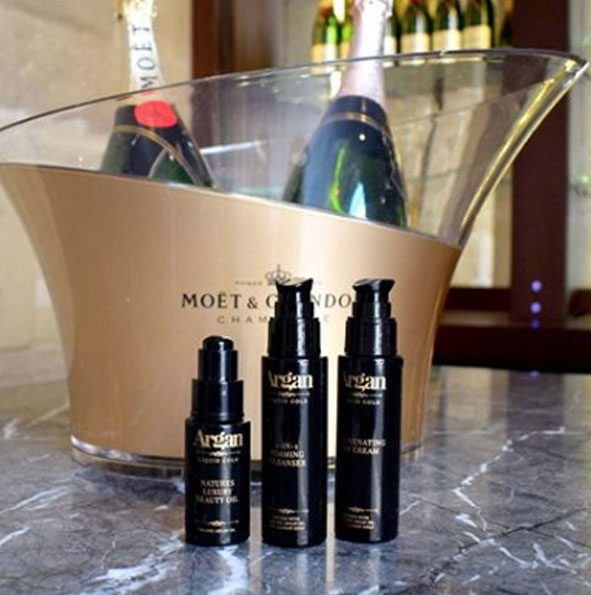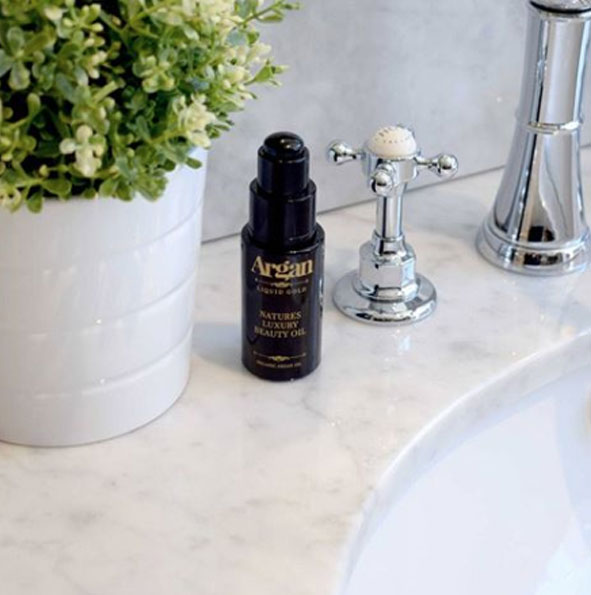 What makes Argan Liquid Gold different?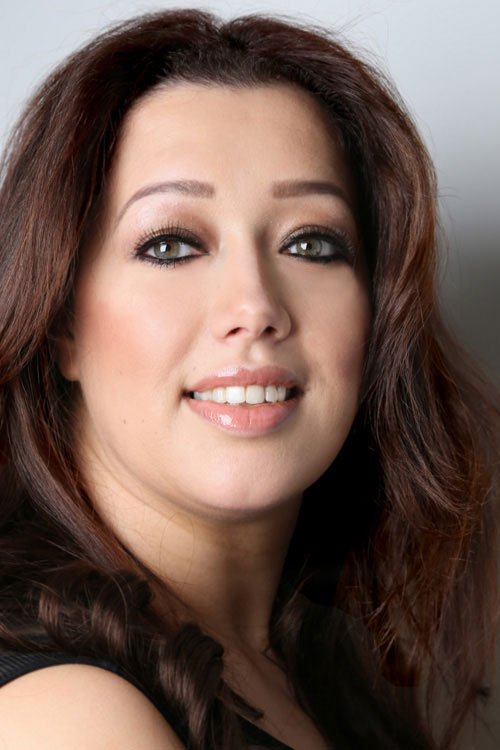 Founded by British-Moroccan May Hamid, (who is herself of Berber origin), Argan Liquid Gold oil is sourced directly from suppliers in Morocco, with its production carefully traced to ensure that it is uncorrupted and absolutely pure when it reaches you.
Cold-pressed organic Argan Oil is then decanted in dark glass bottles, which perfectly preserve its healing and moisturising qualities. Fed up with the influx of poor-grade products with high price tags claiming to be 'premium' which inevitably have degraded and tainted the reputation of the product, mum of 5 and qualified beautician May wanted to introduce the benefits and wonders of pure Argan oil to a mass market in the UK and Worldwide.
"Due to my Moroccan heritage, using Argan Oil has always been second nature to me and I have used it from birth. In between bringing up my family, I have spent over a decade researching the production of Argan Oil in various co-operatives to locate the purest source. I noticed that in many cases, the seeds are soaked in solvents which increases the yield, resulting in a lower-grade oil. I have a good relationship with my co-operative, and I am present at production to personally check and watch my seeds throughout the process. There are many grades of Argan Oil – and for this reason we offer the purest grade."


Because it is 1st Grade, 100% pure, natural and organic, Argan Liquid Gold has many uses for beauty and otherwise and is completely safe to use on all skin types.
Other than the much-advertised benefits as weightless moisture for skin and hair, Argan oil has also been known to effectively reduce and heal scarring and alleviate problematic skin conditions, as well as being used as a toners, face masks and bath oil.
Lower grade oils used by many big cosmetic companies lose the majority of these benefits, in addition to containing harmful chemical additives and silicones.
May, who swears by her oil herself, is also keen to express the importance of using the oil correctly.
"For maximum benefit, the oil should be applied to damp skin; this way it is absorbed quicker and more effectively." She says. "Because Argan Liquid Gold is pure and natural, you don't need very much to see the benefits. Just a few drops on the skin or hair is really very effective and a 30ml bottle will last for months."
Argan Liquid Gold became the first Argan Oil company to be registered Fairtrade in the UK, and is currently the only supplier in the UK able to boast this certification, in addition to being one of only 2 companies registered worldwide.
Whilst May is empowering women in the UK by bringing a pure and natural product to the fore, increasing beauty and confidence and inspiring other mums to set up their own business, she also works with women in Morocco to give them the chance to work and even run their own co-operatives.
"Gaining Fairtrade status was very important to us. And being the first in the UK was even more of an achievement. Additionally I am passionate and invested in my product and in the people who I meet through the process of bringing it to the UK."
Nourish your hair & skin with our 100% pure and organic Moroccan Argan Oil

*Excludes BB Cream - Use discount code BEAUTY for 20% off BB Cream | Site copyright 2018 and developed in house by Argan Liquid Gold