WHERE NATURE
MEETS SCIENCE
Groundbreaking, Innovative, Leading Edge, Scientific, Natural
With the combination of our uniquely sourced pure and unaltered Argan Oil and team of highly skilled scientific formulators, we have cleverly created the perfect blend of science innovation, using natural ingredients with the maximum benefits to your skin.
Our range boasts over 30 active ingredients which help regenerate skin cells, remove dead and unwanted debris from the skin and helps towards achieving a glowing and youthful appearance.
With the use of the right amounts of these exclusive ingredients, including 24 Carat Gold in its special colloidal form, we have managed to help the skin's healing process, whilst giving you a luxurious experience by treating your skin in a really special way.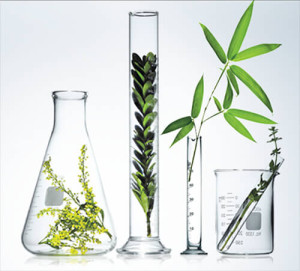 After years of research and scientific innovation, we have introduced a revolutionary collection of luxury skincare. Formulated with certified Organic, 100% pure Argan Oil, with the indulgent addition of 24 Carat Gold for incredible radiance, softness and remarkable anti-ageing effects. This ground-breaking range is the first of its kind.
The self-indulgent skincare range is comprised of six products, each uniquely formulated with their own wonderful skin-nurturing properties for the ultimate in anti-ageing, especially when used in conjunction with one another.
Our Argan Oil, Nature's Luxury Beauty Oil, contains several nutritive elements renowned for their beautifying properties, including Vitamin E, squalene, Carotenes and fatty acids which nourish and work to improve the condition of the skin. Argan Oil helps correct uneven skin tone by hydrating and rejuvenating, resulting in fresh, youthful looking skin.
To ensure the purity of our oil, we manage and oversee the entire process. Our team is onsite, overseeing the picking of the most ripe Argan fruits leading to the cold pressing and bottling process. We guarantee our oil to be pure, genuine and of the highest quality available.
With its oxygen-light texture, the indulgent Rejuvenating Day Cream offers quickly-absorbed, instant hydration without sitting heavily on the skin. Pure Argan Oil and 24 Carat Gold are joined by active vitamin extracts and natural ingredients with proven efficacy to offer incredible radiance and smoothness. Not only does the Rejuvenating Day Cream brighten and protect your skin, it also has anti- ageing properties which help to firm and plump the skin, reducing the appearance of fine lines and halting dryness.
The addition of 24 Carat Gold, offers an instantaneous glow, but also contributes to a marked improvement over time in skin radiance and firmness. A little goes a long way – use sparingly all over the face to achieve optimum results
It's well known that along with the rest of our body, our skin regenerates and heals overnight.
Our luxurious Restorative Night Cream allows you to wake up with nourished, supple, velvet smooth skin. Whilst repairing the damage of yesterday, promoting and supporting cell renewal, along with the vital production of collagen and elastin, it prepares your skin for the next day ahead with protective Vitamin C. Advanced natural active ingredients with proven skin enhancing properties refine pores, even skin tone, improve skin elasticity and reduce the appearance of fine lines. Infused with our pure, certified 100% Organic Argan Oil and 24 Carat Gold, this indulgent cream sinks easily into the skin.
Gentle Exfoliating Cleansing Cream efficiently removes dead skin cells on the top layers of the skin, which in turn reveals fresh, glowing skin underneath. Working in a balanced way to restore a youthful complexion without being harsh or abrasive, this product offers wonderful results even for those with sensitive skin. Natural Alpha Hydroxy Acids (commonly known as AHA's) exfoliate to rejuvenate the skin without irritation. This product also offers supreme hydration and as with each product in the range, 24 Carat Gold brings extra radiance and dewiness to the skin.
The absence of grains makes this product incredibly easy to use; simply massage into damp, cleansed skin, leave for a few minutes, then gently remove with a muslin cloth or warm water.
Our innovative, intelligent Multi-Tone BB (Beauty Balm) Cream adapts to your skin tone flawlessly, offering hydrated supple skin with even coverage. This BB Cream is truly at the cutting edge of skincare innovation.
Say good-bye to dryness and 'tide marks' with this unique, moisture-rich formula enriched with our 100% pure Argan oil and 24 Carat Gold along with nourishing ceramide and lipid-rich oils for superior hydration, ensuring smooth, luminous, even- toned skin.
Used daily, the range combats the signs of ageing, covering fine lines, refining pores and reducing dark spots, along with improving the skin's elasticity and collagen production.
Leaving you looking and feeling younger.