Argan oil is simply a magic potion for any type of skin. It has a high volume of antioxidant properties, vitamins A, C & E, linoleic acid and omega-6 fatty acids.
Thus, for any dry parts of your body, from your face to your nails, argan oil works as the perfect moisturiser. The anti-oxidants will heal and soothe the skin and helps new cells to grow.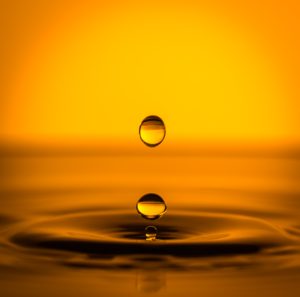 There is no coincidence that argan oil has become the most sought after anti-aging product in the beauty market. This pure extract from the Argan fruit has been the Berber's beauty secret in Morocco for thousands of years. No other oil performs as well at protecting the skin and reversing signs of ageing as well as argan.
How do I use it properly?
Argan oil has an amazing ability to regulate the sebum production. Simply take a few drops of the oil in your palm and gently pat over your face. Use twice a day and you'll notice your skin looking nourished and hydrated in no time. Due to it's high volume of antioxidant properties and vitamin E, argan oil is a perfect solution to battle with your ageing issue. Use a few drops of oil at the last stage of your daily skincare routine to seal off all your make-up. The oil will act as a barrier and it will not only restore the elasticity of your skin, but will reduce the visibility of wrinkles and pores!
Are there any other uses?
Having used argan oil from childhood, I have learned that there are some other amazing uses for it. You'll be surprised but argan oil can be used as a lip balm, an effective split end treatment for your hair and as a primary tool in your fight against ageing. Furthermore the oil can be used as a nourishment for your cuticles and as a perfect bath oil. The roasted version is also used for cooking, confirming the purity and benefits are perfect for humans!
Can I trust all argan oil products?
However, my most important piece of advice for those searching for a pure argan oil is to look out for cheap imitations. Some farmers may mix argan with cheaper oils to increase the yield. Other brands may create formulas from argan, but with reduced purity levels to reduce costs. Pure argan oil is a magic potion that cannot be enhanced. Its natural ingredients are both heavenly and extremely beneficial. A real bottle of Argan Oil will only have one ingredient, Argania Spinosa Kernel, sourced from Morocco. At Argan Liquid Gold we only sell it in its purest form and don't dilute the oil at any stage of production.
---
For more information visit Natural Living Ideas
---
Written By May Hamid
Director of Argan Liquid Gold