Keeping a make-up routine simple saves precious time, but more importantly emphasises natural beauty. I'm a 42 year old mother, obsessed with anti-ageing. I'm always ensuring I look good and my skin remains as youthful as possible.

The issue of keeping healthy young looking skin is an issue for women from all over the world.
In this busy modern lifestyle we have little spare time to spend on ourselves and fitting everything into a working day seems like an impossible task. We have all seen women applying make-up on their way to work. But in my experience the older women get, the less makeup is applied. Girls below 30 tend to wear quite lot of makeup on a daily basis. They seem quite determined to to create this flawless finish by using excessive amounts of make-up products, my daughter being one of them! Looking after your skin is something that we can easily dismiss when trying to conceal blemishes or imperfections. A lot of women tend to ignore easy ways of achieving both a confident look and healthy skin. But our skin is the largest organ of the body and plays a huge part in ensuring we remain healthy and feel confident to wear the clothes we desire, so it is imperative not to cut any corners.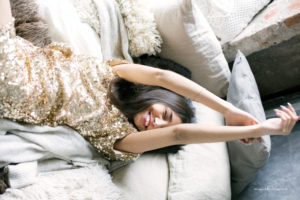 I have found that using pure argan oil as a base for my skin before applying any make up works like a treat. I am still able to apply my desired amount of make-up. But by using a few drops of argan oil it begins to replenish the skin. In addition argan oil repairs any uneven tones and works as a moisturiser, absorbing into the pores of the skin to give it a natural boost. Due its non-greasy effect, I can then apply my make-up as normal. This results in a flawless look that is much more attractive.
Our aim should be to repair the skin, to give it a helping hand in the most natural way. This is where Nature's Luxury Oil by Argan Liquid Gold comes in to action. The natural, rich and pure properties of this natural gem begin to heal and replenish the skin beneath our make-up. It is rich in the vitamins A and E, Omega-6 fatty acids and it is also packed full of anti-oxidants and linoleic acid. This combination of nutrients really helps to fight against the ageing process. Furthermore cell regeneration is given a boost and the skin is effortlessly revitalised.
I personally use argan oil as both a day and night moisturiser and as a primer before applying any products to my face. For best results I advice using two drops in the palm of your hand and applying in a circular motion to your face and neck. Within a few minutes it will absorb into the skin and begin working its nutritional magic.
---
For more information about the benefits visit naturallivingideas.com/argan-oil/
---
Written by May Hamid
Director of Argan Liquid Gold